Spicy Brownies with Satay Sauce
You can make these delicious spicy brownies with the last leftover satay sauce. With this recipe you make about 12 pieces of guilty pleasure.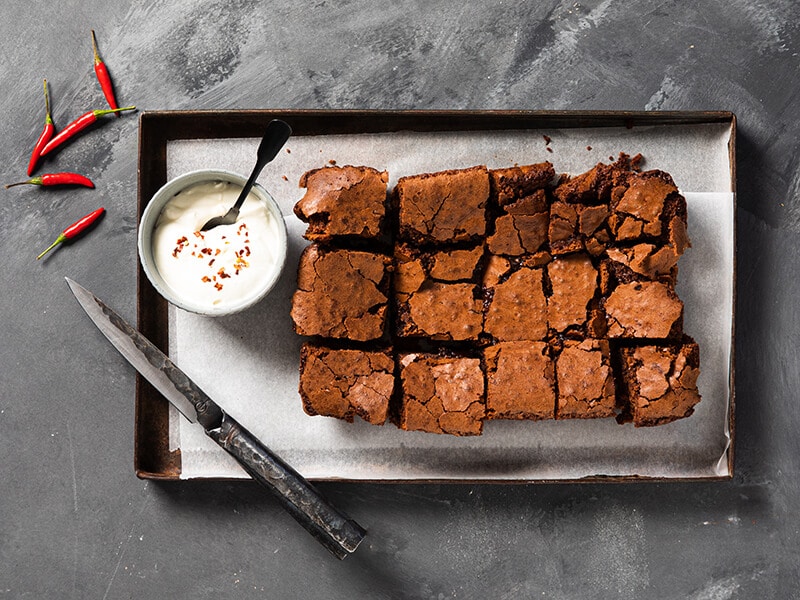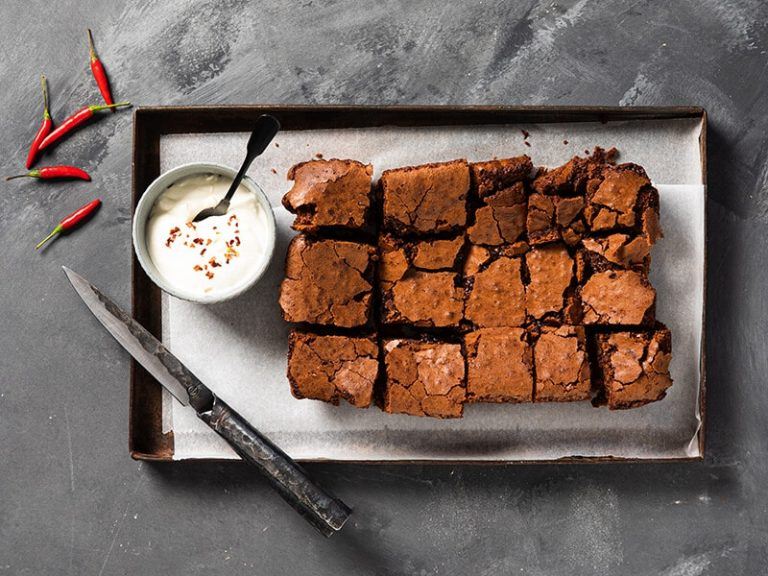 100g Dark chocolate
100g Milk chocolate
100g Butter
4 Eggs
100g Granulated sugar
100g Light brown caster sugar
100g Flour
1 Tsp baking powder
Pinch of salt
1 Tsp Chilli powder
1 Vanilla pod
100g (Satay sauce ready-made)
100ml Whipped cream
Pre heat the oven to 180°C. Line a baking tin with baking paper.
Chop the chocolate into pieces and cut the butter into cubes. Put together in a bowl, melt over a pan of hot water (au bain marie) whilst stirring.
Beat the eggs with the granulated sugar and light brown caster sugar until they turn almost white. Gently fold in the flour, baking powder, salt and chilli powder . Cut the vanilla pod in half lengthwise and scrape out the marrow. Add this to the batter. Then stir in the melted chocolate and butter until smooth.
Heat up the Satay sauce (ready-made) according to the instructions on the package and stir well into the brownie batter. Pour the brownie batter into the baking tin.
Bake the brownie for 40 to 45 minutes and let it cool well. Then cut the brownie into 12 – 16 pieces.
Beat the whipped cream and serve with the brownies.
Variation tip
If you don't like it spicy, leave the chili powder out of the recipe.