Spicy Mussels with Carrot and Celery
Give your mussels a spicy full flavour with this recipe. Delicious with carrot, celery and spring onion.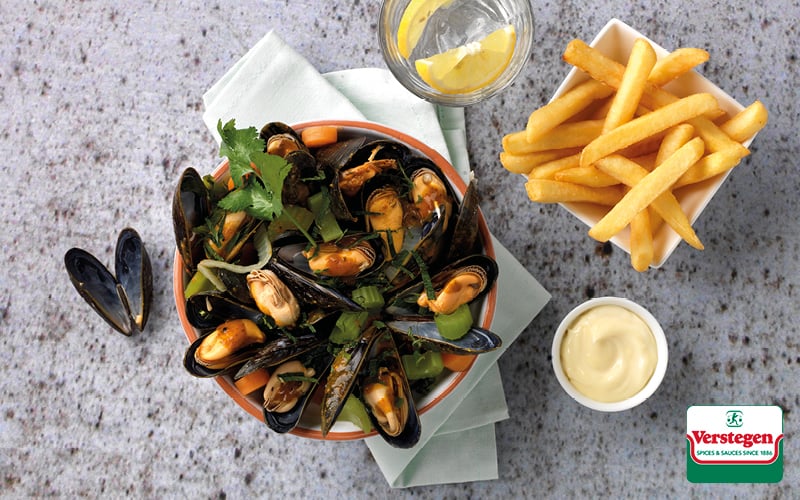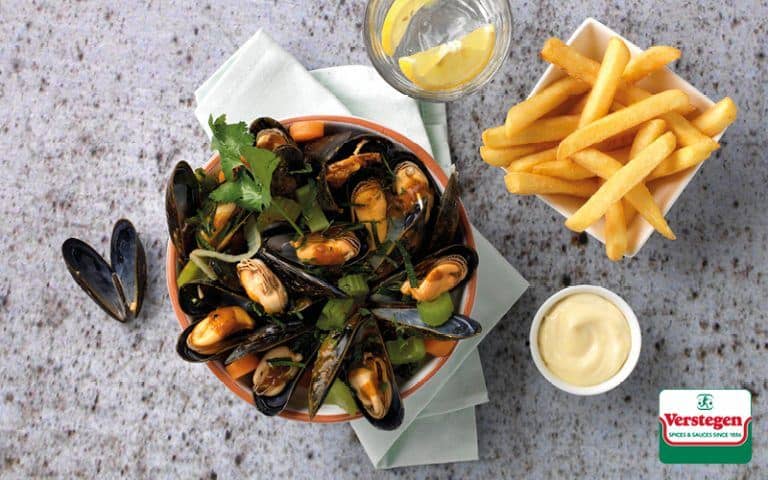 2 kg fresh mussels
1 onion
2 garlic cloves
4 carrots
2 celery sticks
4 spring onions
200 ml white wine
4 tbsp Pure Spice Mix – Cajun
2 tbsp coriander leaves
French bread or fried fries, to taste
Large, spacious (mussel) pan
Cut the onion into ½ rings and finely chop the garlic and coriander. Peel the carrots and celery. Cut the carrots and celery into thin slices and the spring onion into thin rings.
Rinse the mussels well under cold running water. Remove broken or open mussels.
Place the onion, garlic, carrots and celery in a large pan. Divide the mussels over this and add the wine.
Cook the mussels over high heat and shake a few times. Cook until all the shells open. Add the Pure Spice Mix – Cajun to the mussels, bring to a boil and shake a few more times.
Sprinkle the cooked mussels with the coriander, shake again and sprinkle the spring onion over the mussels. Serve immediately. Delicious with baguette or fried fries.
Variation tip
Make a spicy mussel soup from the leftover cooking liquid