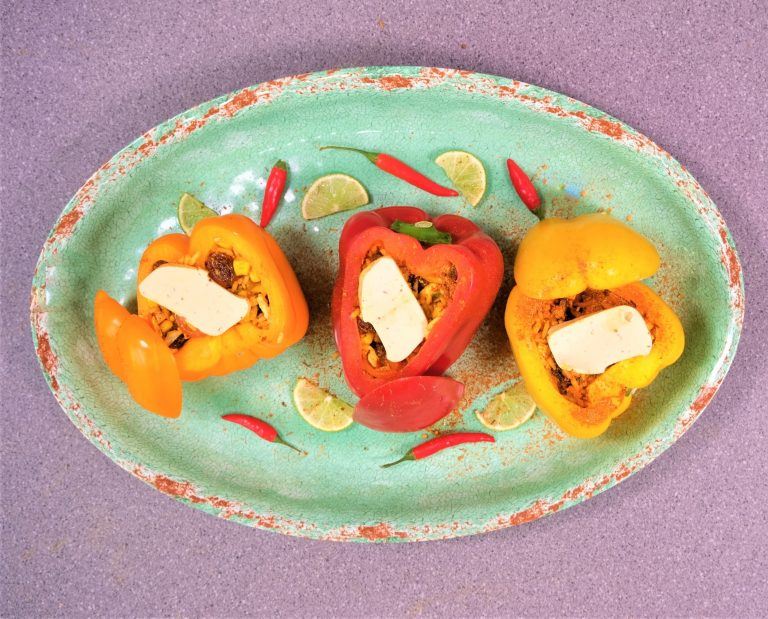 6 Whole Peppers
250g Packet of Precooked Rice
150g Sweetcorn (tinned)
100g Cherry Tomatoes (halved)
75g Sultanas
50g Mushrooms (chopped)
2 Spring Onions (chopped)
25g  Sliceable Garlic Sauce (per pepper)
50g  World Grill Cajun Louisiana PURE
5g  Cajun Blend PURE
Lay the peppers on their side and slice off the top of each pepper, remove the seeds.
In a bowl combine the rice, vegetables and sultanas together with the World Grill Cajun Louisiana PURE and the Cajun Blend PURE.
Spoon the rice mixture into the hollow peppers and top with a 25g slice of Sliceable Garlic Sauce.