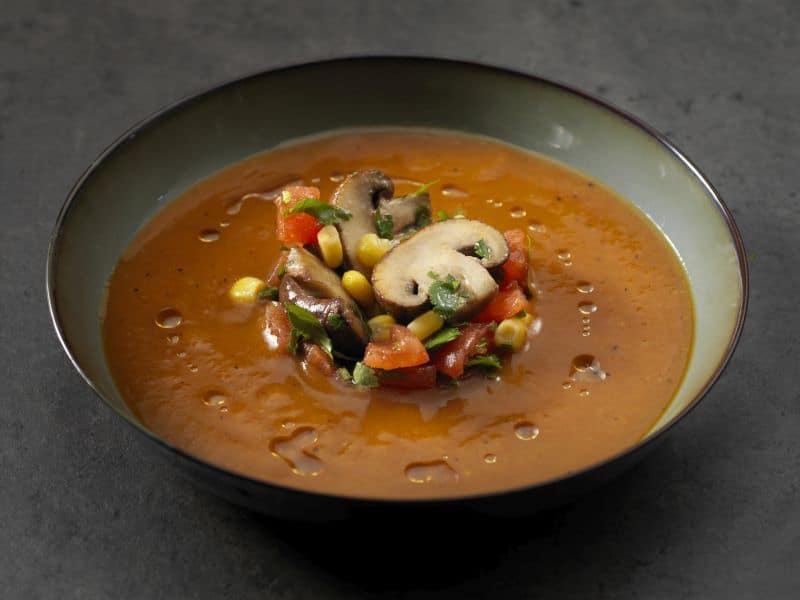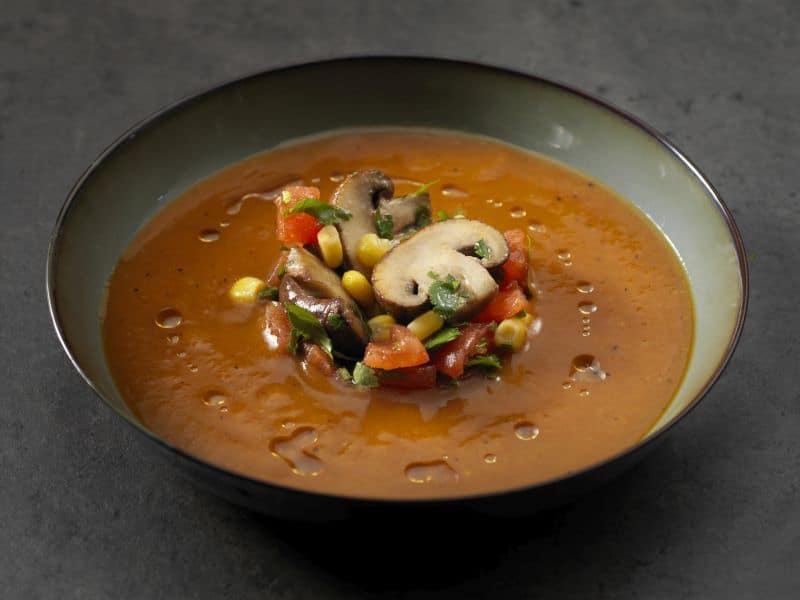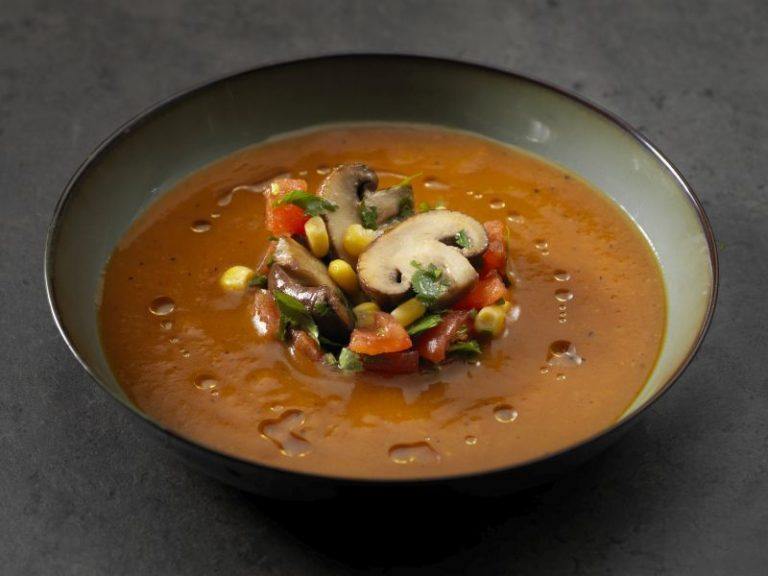 350 g Sweet potato
1 Onion
1 Garlic clove
2 Red peppers
1 L Water
1/2 Leek
2 Sprigs thyme
1 Sprig rosemary
Olive oil
Verstegen Sea Salt
Verstegen Middle East – Ras el Hanout
For the garnish:
1 tomato (chopped)
25 g chestnut mushrooms
2 Sprigs coriander
10 g Corn
Olive oil
Peel the sweet potato and cut into a small dice along with the pepper.
Roast in the oven for 20 minutes 180 degrees.
Make a broth with the water, onion, garlic, leeks and herbs.
Pass the broth and add the roasted potato.
Cook for 10 minutes, mash with a hand blender and season with Verstegen Middle East – Ras el Hanout and Verstegen Salt.
Place the garnish in the bottom of a deep plate and pour the soup around it. Garnish with a few drops of olive oil.