Sweet & Spicy Gammon Skewers
This might not sound conventional but smoked ham is very popular in China…. When you try this product you will understand why, the saltiness of the gammon works in perfect harmony with the Sweet and Sour sauce.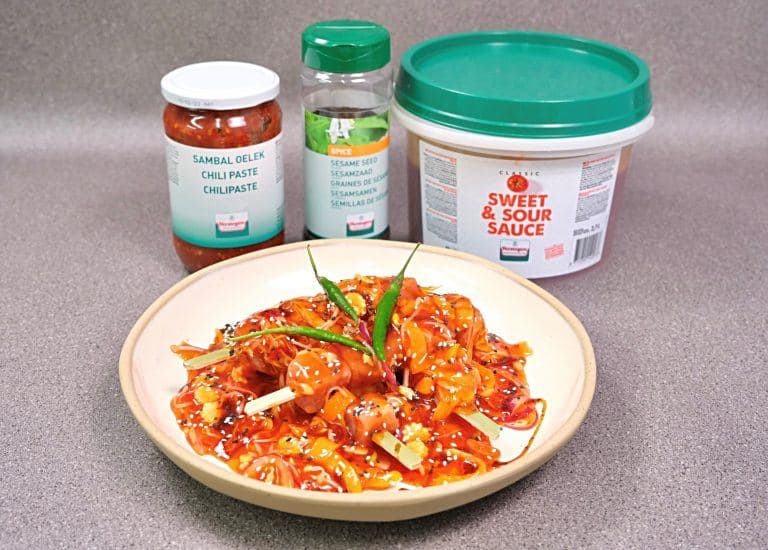 Cubed Gammon Pieces
Sweet & Sour Sauce
Sambal Oelek (chilli paste)
Bond DS
Sesame Seeds
Chopped Oriental vegetables (bamboo shoots, water chestnuts, peppers, red onion, carrot, baby corn)
Lightly dust the gammon pieces with Bond DS to coat and thread on to skewers.
Dust the vegetables with Bond DS, add Sweet & Sour Sauce and 10-20% Sambal Oelek (chilli paste)
Mix well and cover the skewers with the sauce.
Cook at 170°c gas mark 3-4 for 20-25 minutes or a core temperature of 72°c.