Turkey, Stilton, Bacon and Stuffing Burgers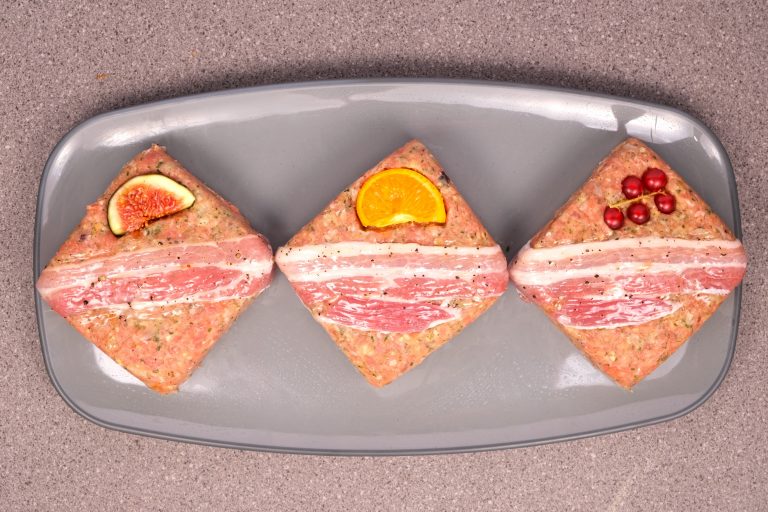 500g Turkey mince
500g Festive stuffing mix
50g  Mix for Hamburger Complete PURE
Sliceable Stilton Sauce
Streaky bacon
World Grill Sea Salt and Lampong Pepper
Combine the turkey mince, festive stuffing and Hamburger Complete PURE and press into 75g portions.
Place a disk of the Sliceable Stilton Sauce in the centre and lay another portion on top. Wrap a rasher of streaky diagonally across and press with seasonal fruits to seal.
Brush with the World Grill Sea Salt and Lampong Pepper.