The Perfect Steak with Gravy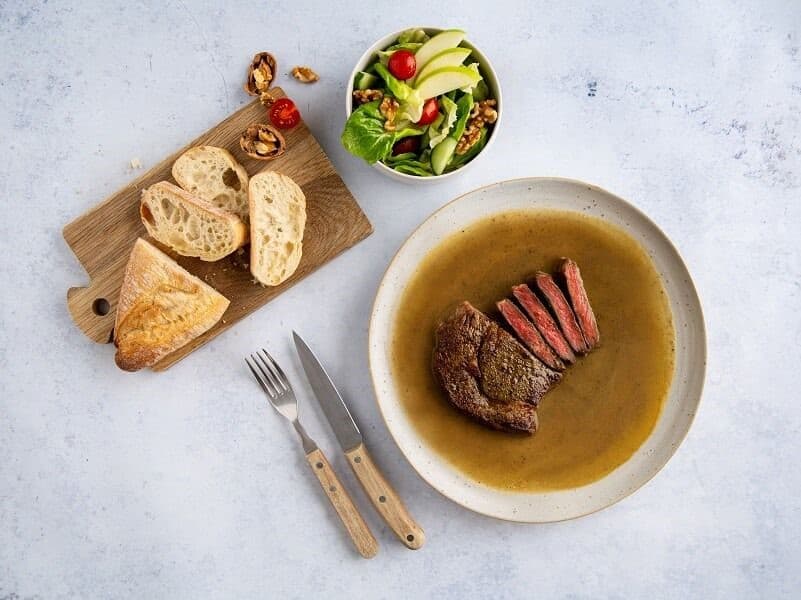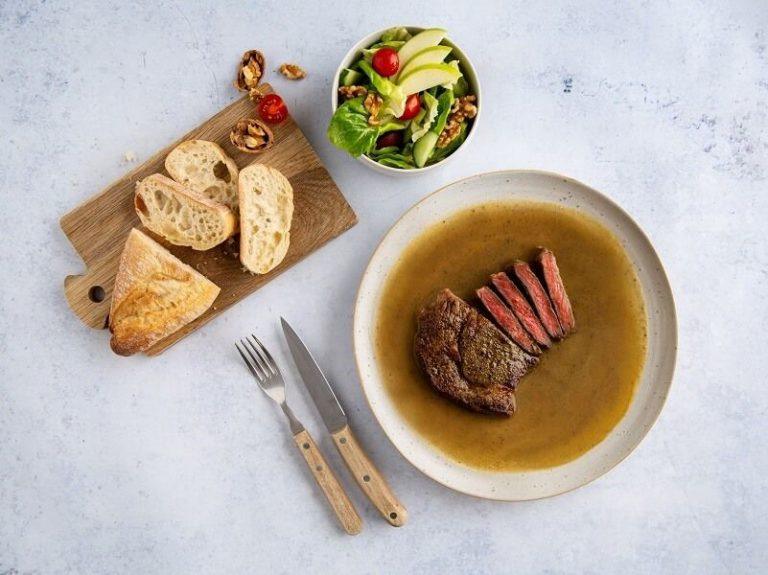 500g steak
1 tbsp (8g) Mix for Steak & Gravy
(approx) 50g (liquid) butter
Dash of water
Let the steak come to room temperature, season the meat with the Mix for Steak & Gravy and let it rest for a while.
Heat a frying pan over high heat and add (liquid) butter. Sear the steak on both sides.
Lower the heat, add extra (liquid) butter to the pan and baste the steak with it.
Fry the meat until desired  (rare, medium, well done).
Remove the meat from the pan. Let it rest and cover with aluminum foil.
Add a splash of warm water to the residue in the pan and allow the gravy to reduce to the desired consistency.
Add extra seasoning to the gravy for binding and/or flavour.