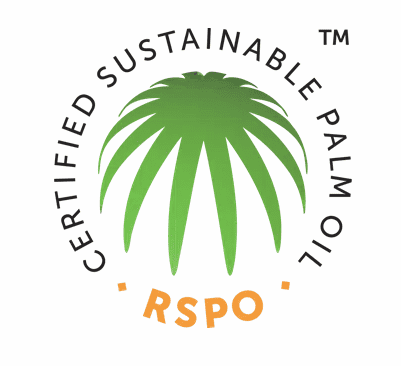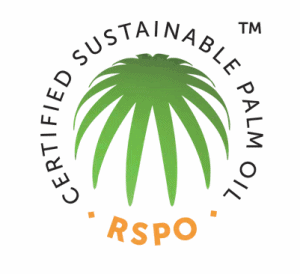 Verstegen complies with the RSPO quality mark. The Certified Sustainable Palm Oil mark of the RSPO (Roundtable on Sustainable Palm Oil) indicates that at least 95% of the palm oil in a product is sustainably produced.

Read on for more information.
Information about the RSPO quality mark
Palm oil is notorious for deforestation of tropical rainforests. At the same time, palm oil is one of the most efficient vegetable oils. The RSPO is an international organization where companies and environmental organizations (including WWF and Oxfam Novib) make efforts to make palm oil cultivation worldwide more sustainable. In the Dutch food industry, 90% of the palm oil used is certified according to a sustainability standard (this is often not stated on the packaging).

What requirements does the quality mark set?
The cultivation of sustainable palm oil must not have been at the expense of natural forests and the habitat of endangered species. No plantations may be set up on peat soil. There are also requirements for the use of pesticides, wastewater management, energy and greenhouse gases. The label also has criteria for respecting the rights of employees and local residents. RSPO believes that countries differ in things like minimum wage and culture. Therefore, different criteria and principles apply to different countries.

How is the control arranged?
There is independent control by an accredited party and a sanctions policy. RSPO is also a full member of the international association for sustainability standards ISEAL† Members of this association advise and monitor each other in drawing up requirements, monitoring effects and improving their standards.

On what type of products can the logo be found?
Pure palm oil is not available in stores. It is, however, incorporated in many processed products that are for sale in the supermarket, such as margarine, cookies and snacks, but also, for example, in cosmetics and soap. The quality mark was found in Dutch supermarkets on some toasts and granola, and on a vegetable alternative to butter.